Testimonials & Freemans Event Partners
WLS has been working with the Freemans Event Partners group at events around the country including The 'British Grand Prix' 'MOTO GP' 'Silverstone Classic' and 'World Series by Renault' at Silverstone. WLS has also assisted this group with events at the CLA Game Fair Leeds, New Forest & Royal Berkshire County Shows, and Boomtown Festival. Staff at these events were given a training input covering subjects including Underage sales, Selling to Drunks and Drugs recognition to provide them with a good solid grounding when working behind the bars. WLS also undertook compliance checks at all the bars at these events to ensure legal requirements and company policy was maintained. WLS in addition made contact with the local regulators (Police and Councils) to act as a single point of contact for these organisations with the event organisers in relation to licensing issues.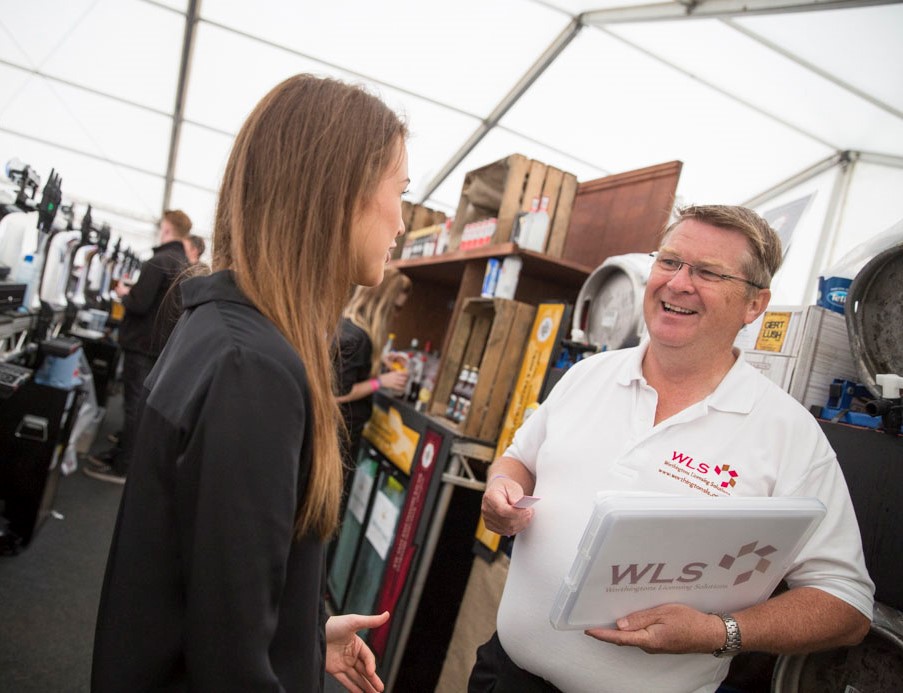 "Mark Worthington has been working with Freemans Event Partners Group for a number of years alongside the Concessions and Event Bars departments. Mark has always been a pleasure to work with, providing training, assistance and a comprehensive service to support all of our licensing needs, before, during and after events. We have worked in partnership at some of the country's largest events such as Formula One and Moto GP at Silverstone and Boomtown Festival to name a few. The Alcohol Management Mark provides is essential to a successful and compliant operation for both ourselves and the event clients. We would fully recommend Mark and look forward to continuing our working relationship."
Zoe Mewes – Freemans Event Partners Director
Other Testimonials
"You could see how the course on paper could come across as slightly dull however that was not the case, the trainer was excellent, he knew all the facts and key information and made the course enjoyable and educational at the same time. Certainly grabbing the attention of myself and others in the room and demonstrating key points with examples and experiences that helped the information soak in."
Ricky – London – APLH Course
"Thank you so much indeed for all your great work and I'm really impressed! And also thank you so much for these forms, they are quite helpful!"
Ivan – Brighton – Premises Licence application
"Very Good!! Excellent service and really helpful. Easy contact and knowing what they were doing. Thank you for your work."
Paulo – Marlow – Premises Licence application
"Thank you Mark, you have been brill."
Matthew – Huddersfield – Premises Licence application
"Fantastic service we would recommend 1000%. running a licensed business it is important to have full knowledge about law, regulations and proper training. Thank you Worthingtons Licensing Solutions :)"
Sandeep, Northampton,Premises & Personal Licence applications & training
"The trainer was passionate about the subject, extremely knowledgeable and used real life examples from his experience to make the training interesting."
Izabela – London – APLH course